The JFK 100
Convenient and Mysterious Deaths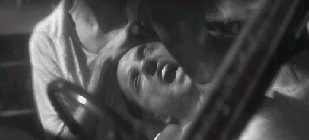 Was a sinister "clean-up squad" getting rid of witnesses?
To hear it from Oliver Stone, suspects and witnesses were dropping like flies at the start of New Orleans District Attorney Jim Garrison's investigation into the assassination of John F. Kennedy.

In JFK, Garrison's chief investigator Lou Ivon (Jay O. Sanders), following the death of suspect David Ferrie (Joe Pesci), tells Garrison (Kevin Costner) that if they wait any longer before arresting their other suspect, Clay Shaw, "Shaw's gonna get whacked." "Oswald, Ruby, Ferrie, del Valle, Banister, Bowers," Ivon says, "how many corpses you lawyers gotta see to figure out what's going on?"(1)

Garrison's disciples seem to actually believe this to be true. Zachary Sklar, Oliver Stone's co-screenwriter for JFK, claims, "Several of [Garrison's] key witnesses died under mysterious circumstances (David Ferrie, Eladio del Valle, Rose Cheramie [sic], etc.)."(2) Ellen Ray, a longtime Garrison advocate and publisher of Jim Garrison's 1988 memoirs, On the Trail of the Assassins, insists, "People were getting killed left and right. Garrison would subpoena a witness and two days later the witness would be killed by a parked car."(3)

There's just one slight problem with these claims. They're not true. None of these people were DA's office witnesses, "key" or otherwise, and none of them died under mysterious circumstances. (Perhaps Ellen Ray could tell us who precisely got "killed by a parked car.")

Let's briefly look at these cases one by one:
This leaves Lee Harvey Oswald, who, of course, died three years before he had an opportunity to become an NODA witness, and whose death appears considerably less mysterious the more one researches the man who killed him, Jack Ruby.
What we get, ultimately, is nothing but circular reasoning: the mere fact that these people died is advanced as evidence they had knowledge of a conspiracy; and the unsubstantiated claim they had knowledge of a conspiracy is what makes their deaths appear so "mysterious" to people like Oliver Stone.
None of Jim Garrison's witnesses died under mysterious circumstances; the witness whose testimony formed the basis for Clay Shaw's arrest, Perry Raymond Russo, lived another quarter-century, long enough to serve as a consultant to Oliver Stone's movie.(6)
Of course, the theory of convenient and mysterious deaths among assassination "witnesses" did not originate with Jim Garrison. Click here for the Kennedy Assassination Home Page's detailed examination of the theory.
Copyright © 2001 by David Reitzes

You may wish to see . . .

The JFK 100: The Death of David Ferrie

The JFK 100: Rose Cherami Predicts the Assassination

The JFK 100: Who Was Guy Banister?

The JFK 100: Jack Ruby Injected with Cancer
NOTES:

1. Oliver Stone and Zachary Sklar, JFK: The Book of the Film (New York: Applause, 1992), p. 104. All quotations are from the shooting script and may vary slightly from the finished motion picture.

2. Zachary Sklar, Fax to Mr. Daniel Davids, Senior VP of Programming for The History Channel regarding the special based on Patricia Lambert's book False Witness, from Oliver Stone, August 22, 2000.

3. Steven Hager, "Heritage of Stone," High Times, September 1991.

4. Cherami was struck by a car, apparently while hitchhiking. The driver, Jerry Don Moore, has been interviewed and investigated by the local authorities, the NODA, and several independent assassination researchers. (See for example Frank Meloche, Memorandum to Jim Garrison, March 13, 1967; Lt. Francis Frugé, Memorandum to Jim Garrison, April 4, 1967.) One apparently erroneous claim being made about Cherami's death is that her death certificate reports the presence of a "deep punctate stellate wound" above her right forehead, interpreted as a possible gunshot wound. However, Rose Cherami's death certificate is readily available at the National Archives, and it lists no such wound.

5. It is often falsely claimed that Cherami possessed foreknowledge that the assassination would occur. This tale is evaluated in a separate article.

6. Another name frequently cited as a "mysterious death" case is that of "Slidin' Clyde" Johnson, a lay preacher with an arrest record (disturbing the peace, impersonating a police officer, aggravated assault) and a onetime, banjo-strumming Louisiana gubernatorial "candidate" considered insane by some. Johnson had concocted a bizarre story about a clandestine meeting with "Leon Oswald," Jack Ruby, and Clay Shaw (who purportedly used the alias, "Alton Bernard"), in which Shaw offered Johnson a role in a JFK assassination conspiracy, and dispensed large sums of cash to each of the men. It is claimed by some that Johnson was murdered before he could testify at the Clay Shaw trial, but the trial concluded on March 1, 1969, while Johnson was murdered on July 23rd of that year. Press coverage indicates that Johnson was shot by a family member. Johnson had been slated in January 1969 to testify at the Shaw trial, but was dropped as a witness after being arrested and charged with failing to pay a $162.49 phone bill.
You may wish to see . . .
The JFK 100: The Death of David Ferrie
The JFK 100: Rose Cherami Predicts the Assassination
The JFK 100: Who Was Guy Banister?
The JFK 100: Jack Ruby Injected with Cancer